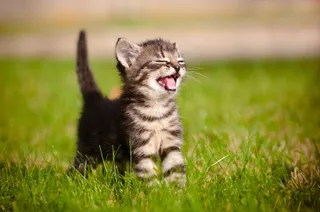 We're pleased to offer the following services at Broken Arrow Veterinary Hospital:
Our appointment book is computerized, which allows us to efficiently make appointments for you and your pet. Our staff members will attempt to accommodate all requests to the best of their ability. Emergencies are accepted anytime our hospital is open. If you feel you have an emergency with your pet, please call us or come in immediately. If possible, it is best to call before coming in so that our staff can advise you on your particular emergency.
We have veterinarians and personnel on duty five days a week, as well as Saturday morning, who are trained and equipped to handle any urgent care your pet has. Usually an emergency team consists of at least one veterinarian and several technicians working together to save a pet's life. Emergencies can be things such as accidental ingestion of rat poison, hit by car, marijuana toxicity, potential foreign body ingestion, respiratory distress, and fractures. If you ever feel that your pet needs emergency treatment, do not hesitate to call or come in immediately.
We are also available for urgent care when the condition is not life-threatening. If you feel your pet needs to be seen before you are able to get an appointment, our veterinarians will work to "squeeze" you in between scheduled appointments. When you arrive, our staff will be able to give you an estimate on how long you may have to wait in order to be seen.
If you have an after hours emergency, you may contact one of the following facilities:
Animal Emergency Center at 918-665-0508 (located off the 41st St exit and Hwy 169 behind the Popeye's restaurant)
Oklahoma Veterinary Specialists at 918-299-4900 (located off the 81st St exit and Hwy 75 on the same frontage road as the Main Event Center)
StatVet Urgent Care at 918-398-0838 (located near 15th St and Hwy 51)
Tulsa Animal Urgent Care at 918-417-8887 (located near 61st and Mingo)
Types of Pets Seen

Here at Broken Arrow Veterinary Hospital, we care for these types of pets:
*We do have doctors on staff that have experience with pocket pets (such as rabbits, hamsters, guinea pigs, mice, gerbils etc). Please call us for more information regarding these services.*
Broken Arrow Veterinary Hospital offers a 10% discount to military personnel (active or retired)